James Side Opening Slip Brief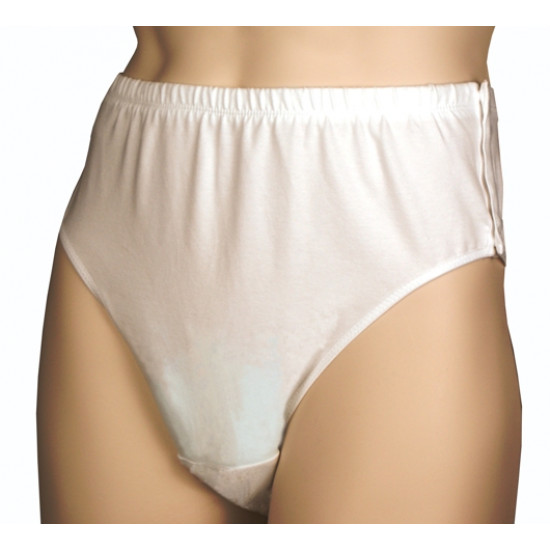 New Hot
General size guide for ladies.
Please note the waist measurement should be taken when seated.
Size
8
10
12
14
16
18
20
22
cms
60
to
65
65
to
70
70
to
75
75
to
80
80
to
85
85
to
90
90
to
95
95
to
100
General size guide for men,
Size

Small

Medium

Large

X Large

XX Large

XXX Large

Waist (cms)

Up
to
78

82.5
to
87.5

90
to
94

96.5
to
101.5

104
to
109

112
to
117

Waist (Inches)

30

32
to
34

35
to
37

38
to
40

41
to
43

44
to
46


Please note the colour and style of the bow may be different to that illustrated.
For customers who are visually impaired a bow can be applied which is dark pink to give a higher contrast between the background colour of the briefs, to help with front and back identification.
Warranty Information
We hope you will be completely satisfied with your purchase. However, if for any reason you need to return the goods, please do so within 10 days from receipt of order, unused in new condition for a full refund or exchange
James Side Opening Slip Brief
Designed for gents who have difficulty pulling underwear up and down. These side opening slip briefs are a great alternative to other available products. Particularly suitable for wheelchair users or gents who have poor lower limb mobility or hoist transfer. The briefs ability to open out flat, makes dressing easier for the wearer and also carers.
Product Features
Made from Cotton/Elastane jersey which offers support and is comfortable to wear. Closely spaced poppers positioned down both side seams for ease of access and neatness of fit. The standard brief offered has a gusset/crotch wide enough to take an incontinence pad if required.