Underwear for people with disabilities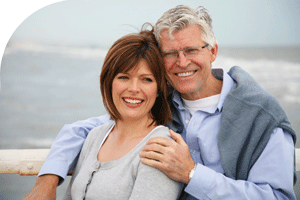 Discretely Different: dedicated to the design and manufacture of unique underwear and clothing for disabled people. Do you, or someone you care for, have a disability or a continence problem and can't find underwear suited to your needs? Then look no further. We supply high quality, affordable ladies' and men's underwear incorporating unique, Discretely Different features, to ensure ease of dressing. Our best selling Emma Side Opening Ladies Briefs are comfortable, very easy to use and include unique design features created for our customers.
For the men, Mark Side Opening Boxer Shorts may fit the bill if you have difficulties with high street underwear. The emphasis, as always, on comfort, style and practicality. We also produce stylish, practical, back opening nighties. Have a look at our Nightwear and see if any of our products will meet your requirements. Our gents William Side Opening Leisure Trousers have also shown themselves to be an invaluable addition to many gent's wardrobes, likewise our Philip all-in-one T Shirt Vest. All of our garments are designed and manufactured in our own workroom here in the UK.
Please speak to us…You know what you need, so have a look at our products pages. If what you're looking for isn't there, please contact us to discuss your requirements: we'll make every effort to meet your needs. Are our products as good as we say?
Have a look at what some of our customers have said…… testimonials We like to chat, so please telephone, email or write to us… we promise to listen.
We can also ship to many countries, please contact us for shipping costs. Welcome to Discretely Different which is now a trading name of Titan Clothing Ltd. All Transactions are securely processed by paypalLogo3.gif.
As a customer you DO NOT need to have a Pay Pal account to be able to buy on line. MOST MAJOR CREDIT CARDS ARE ACCEPTED